What to expect when visiting Top Tails
All visits need to be booked by appointment.
The health and well-being of your dog is the priority at Top Tails.
All dogs are groomed on an individual basis by Vanessa.
All appointments start with a consultation session where the individual needs of your dog are assessed.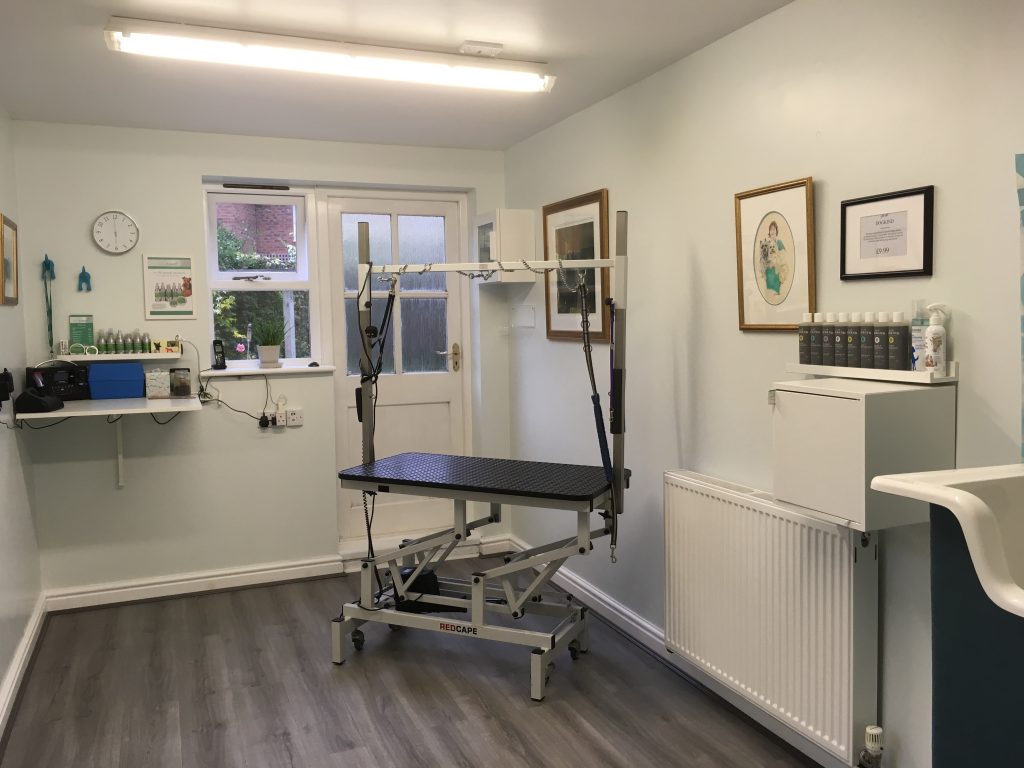 This will involve finding out about your dogs temperament and general health. If styling is required this will be discussed, along with finishing touches. (Some people like bows, bandanas and perfume, others don't).
After this there are a range of options:
Vanessa is happy to:
Brush, wash and dry your dog as part of it's regular health regime or for when your dog has found mud and 'interesting' things to roll in on their walk (weekday washes)
Clip and trim your dog (styling)
Clean ears, clip and file nails and empty anal glands
Exta options include Spa facials and Spa foot soaks. These are really good for the treatment of tear stained faces and rough feet (often caused by harsh winter weather or hot pavements in the summer).
If it is your dog's first visit to TopTails Vanessa will ask you to book your dog in for half a day (a morning or afternoon). This means that Vanessa can get to know your dog without having time pressures, which will makes the whole grooming time more relaxing for your dog. If your dog's grooming is finished early then Vanessa is happy to contact you so that you can collect your dog or she will keep your dog until the agreed time. The half day first visit does not cost any more than a normal groom.
Hydrobath
It will be a real pleasure for Vanessa to wash your dog, which will take place in the Top Tails Hydrobath.
The reason for choosing a hydrobath is because it provides superior bathing and cleansing. This is because it enables the warm water and soap to fully penetrate deep into the coat, which leads to a better coat and skin condition.
Your dog will be very comfortable because the hydrobath delivers water and shampoo that is always at an even temperature and as it does this the water and shampoo delivery system gently massages your dog.
Shampoo, Conditioner & Facial Wash
The choice of a good quality shampoo is really important. This is because the whole of your dogs body is covered in hair and so not only will the correct choice of shampoo improve the quality of the coat but is will also improve the condition of your dogs skin.
At Top Tails your dogs coat and skin condition is assessed and a suitable shampoo chosen for your dogs needs.
If your vet has prescribed a shampoo for medical reasons, Vanessa will of course use that, if you let her know and bring it along with you to your appointment.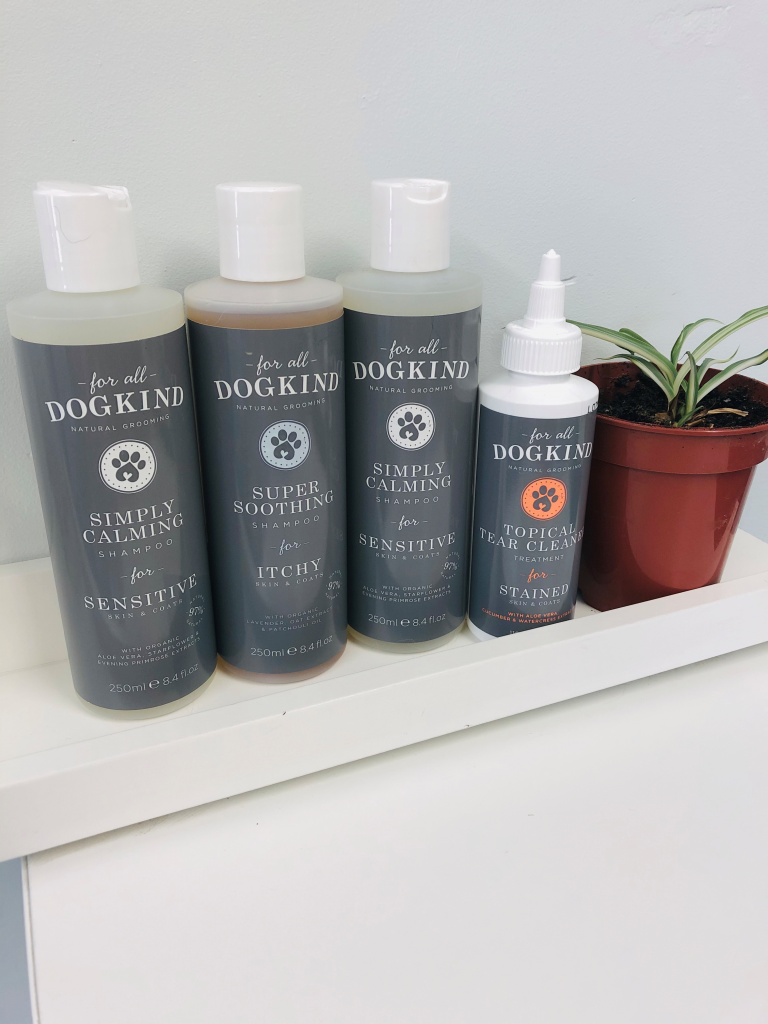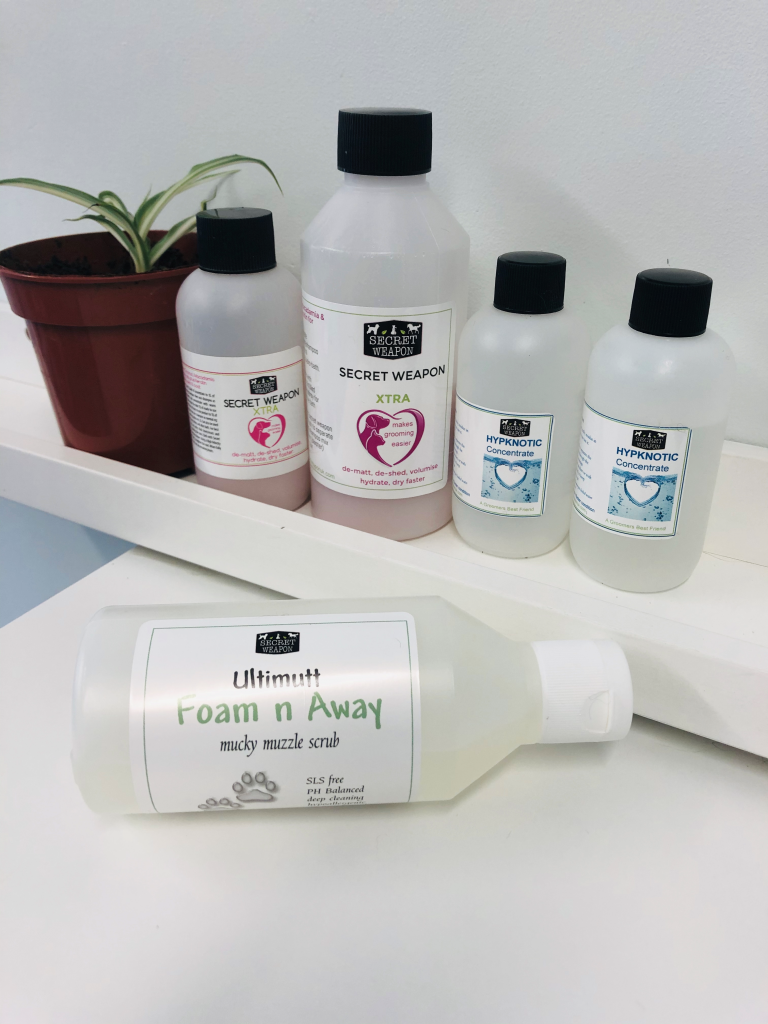 Vita Canis Aromatherapy Products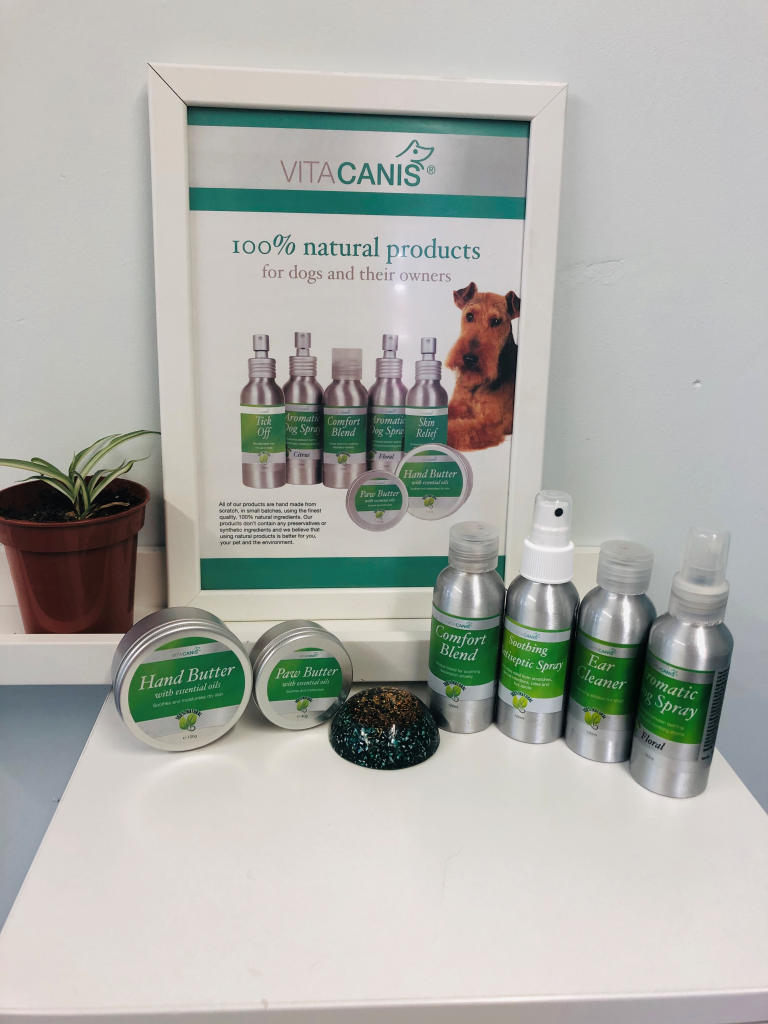 Finishing Touches
Most owners love finishing touches such as colone and a bow or bandana. Some owners can't think of anything worse.
Vanessa will add finishing touches as a matter of course, unless, of course you ask for them to be left out.