My beautiful dog Brian led me to Canine Flow.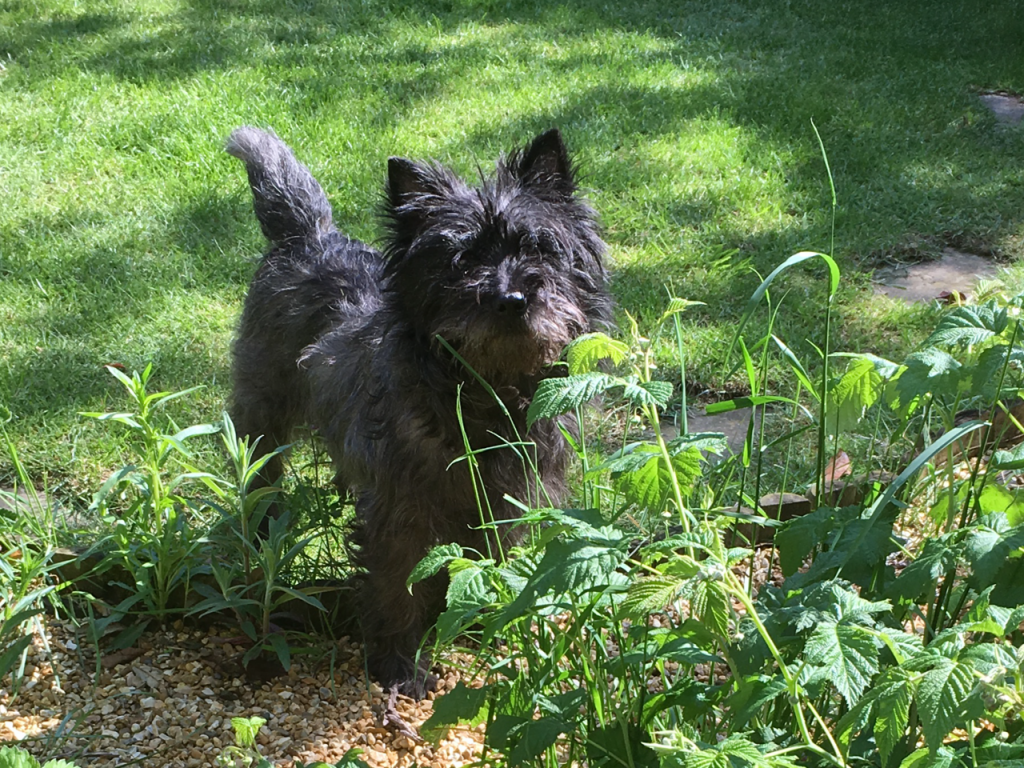 Brian was a very special dog, but it became clear that he was struggling with the world.
He had always had sensitive skin and then he started to be super sensitive to other dogs. We had a long journey to help him cope with the world and heal.
Brian was an itchy dog, but when his itching meant he needed to see a vet we started on a route of treatment that eventually lead us to Canine Flow.
As Brian was young I didn't feel that long term use of steroids was the safest option for him and at the time allergy testing and immunotherapy had a very low success rate. I looked at homeopathy and found an excellent vet that supported us. Brian's skin got much better but it never quite healed, I was worrying that I wasn't reporting correctly and that he wasn't healing as much as was to be expected because I was getting it wrong. At the time I was also very aware that Brian could have a bit of a strange reaction to the world and although he was never aggressive he used to make a lot of noise and I didn't like the attention and I would worry that we were causing other people problems.
After a while my homeopathic vet suggested I use the services of an animal communicator. I was very skeptical, but after a while of struggling you'll give anything a go. The animal communicator didn't do it for us, however, it did lead me to a different line of research on the the internet and I stumbled across a seminar day with Caroline Griffith; the founder of Canine Flow. I booked a space for myself and Brian.
At the beginning of the day Brian gave everyone a wide berth, but by the end of the day he was at the end of his lead trying to get into the middle of the room near to everyone. Things had started to shift. Brian's skin finally healed and he obtained his Bronze, Silver and Gold Kennel Club Good Citizens awards. He lost his over sensitivity to other dogs and became the dog that he used to be before his troubles.
I must admit I did initially think the idea of canine hypnotherapy was a step too far. However having used it and seeing the amazing results it brings I knew becoming a Canine Flow Practitioner was for me. I look foward to sharing this very special type of dog training.